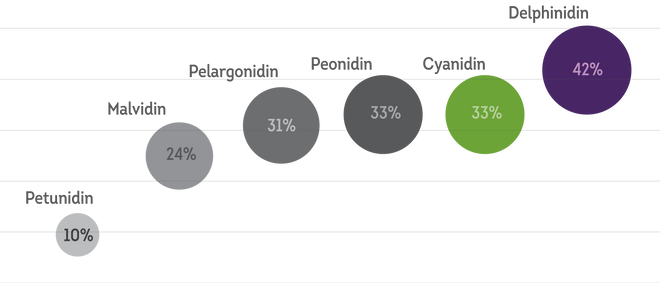 DELPHINIDINS REPRESENT THE MOST POTENT ANTIOXIDANT
EXPERIENCE ALL THE BENEFITS OF A NATURAL ANTI-INFLAMMATORY
Regular use of Super Maqui Plus™ with Delphinol® lowers Ox-LDL levels. The transcription factor nuclear factor-kB (NF-kB) is activated by oxidative stress and pro-inflammatory stimuli, and also controls the expression of numerous genes involved in the inflammatory response.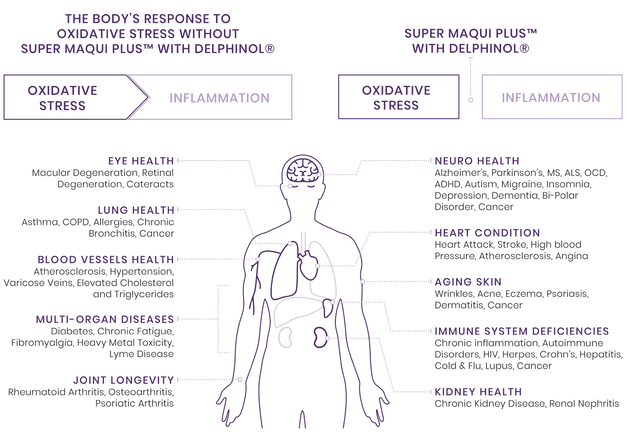 FREE RADICAL OXIDATIVE STRESS
Inflammation is a common cause of various health issues. By reducing oxidative stress and preventing inflammatory responses, the body has a better chance of warding off potentially serious diseases.
CHOLESTEROL
The antioxidant virtues of Super Maqui Plus™ with Delphinol® have been demonstrated in a double-blind, placebo-controlled, cross-over study with 50 overweight cigarette smothers. Subjects received 150 mg Super Maqui Plus™ with Delphinol® capsules three times a day or the equivalent amount of placebo. There was a wash out period of four weeks during which the subjects crossed-over to the opposite regimen.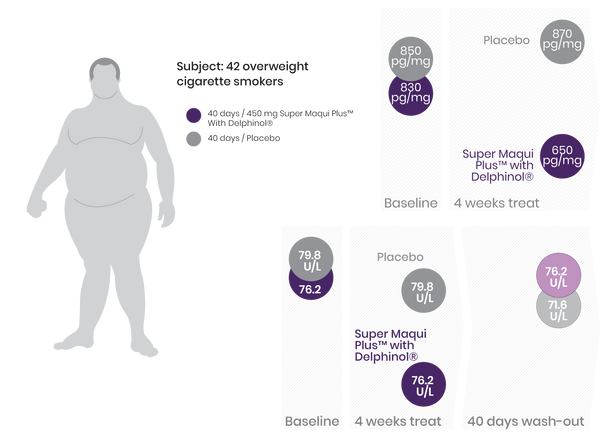 F2 isoprostate is a validated marker for oxidative stress in humans. They develop when reactive oxygen radicals oxidizes polyunsaturated fatty acids (arachidonic acid).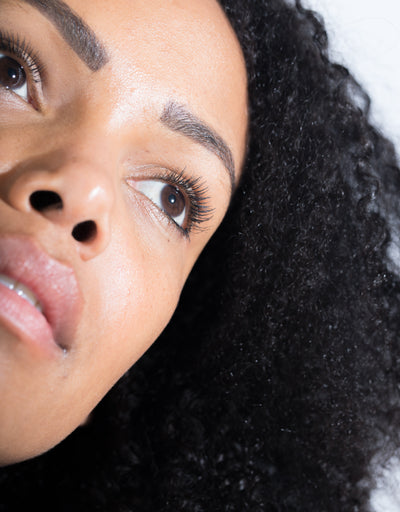 The benefits of Super Maqui Plus™ with Delphinol aren't just felt, they can also be seen. UVA/UVB radiation affects mitochondria can also cause hyperpigmentation, hyperplasia, photo-aging, and mutations and malignancies.
A third-party clinical trial found that after using Super Maqui Plus™ with Delphinol®, the skin was protected from photodamage caused by UVA/UVB radiation (Watson and Schönlau, 2015).
The low molecular weight of Super Maqui Plus™ with Delphinol® ensures that the polyphenols are incredibly bioavailable, making it easier to integrate into the bloodstream and manage inflammation while protecting fibroblasts in the dermis (fibroblasts dictate the skin's collagen production, elasticity, and wrinkling).